Short Term Parking – Sydney Airport
At Mascot Valet Airport Parking, we have both short-term and long-term parking solutions.
Here are a few of the benefits of using our Valet Parking service.
Private Parking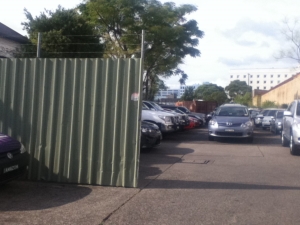 The outdoor parking area is hidden from the public, behind these steel gates.
At night, no-one can see in.
The lot is surrounded on the right-side by our building (a 2-storey high wall) and on the left by a house.
These gates are the only way in or out.
Safe Parking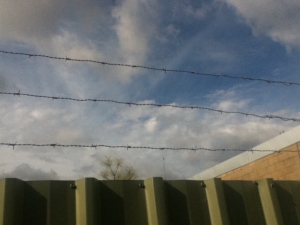 The three sides that don't have a 2-storey brick wall as a fence, all have a barbed-wire fence.
Fair enough, a professional or organized thief only needs some pliers to bypass this security measure, but at least this keeps the "steal a car to get home" types out.
The average passer-by and weekend-binge-drinkers-walking-home will also look for an easier target when they see this skin-piercing, clothes-tearing defence-system.
Still not convinced?
What if someone does get over the barbed-wire fence?
Secure Parking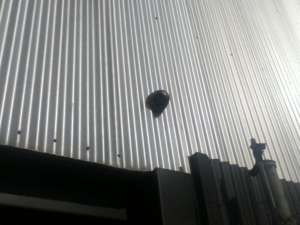 Security cameras.
Yes, mounted up there on the wall are two surveillance cameras, recording all movements during the night.
Even cats are scared to venture into our parking area! (O.K., so it's probably the barbed wired that keeps them out)
These cameras are linked to our computer system inside the cafe, so even when we are here we are watching the parking area and can respond to any event.
We also have staff out in that area during the day, so your vehicle is more than adequately protected.